Audience of One resource is designed to EQUIP the local church & men's groups to do evangelism.
We are starting with golf & rugby and look forward to announching other streams soon
Sometimes a picture really is worth a thousand words.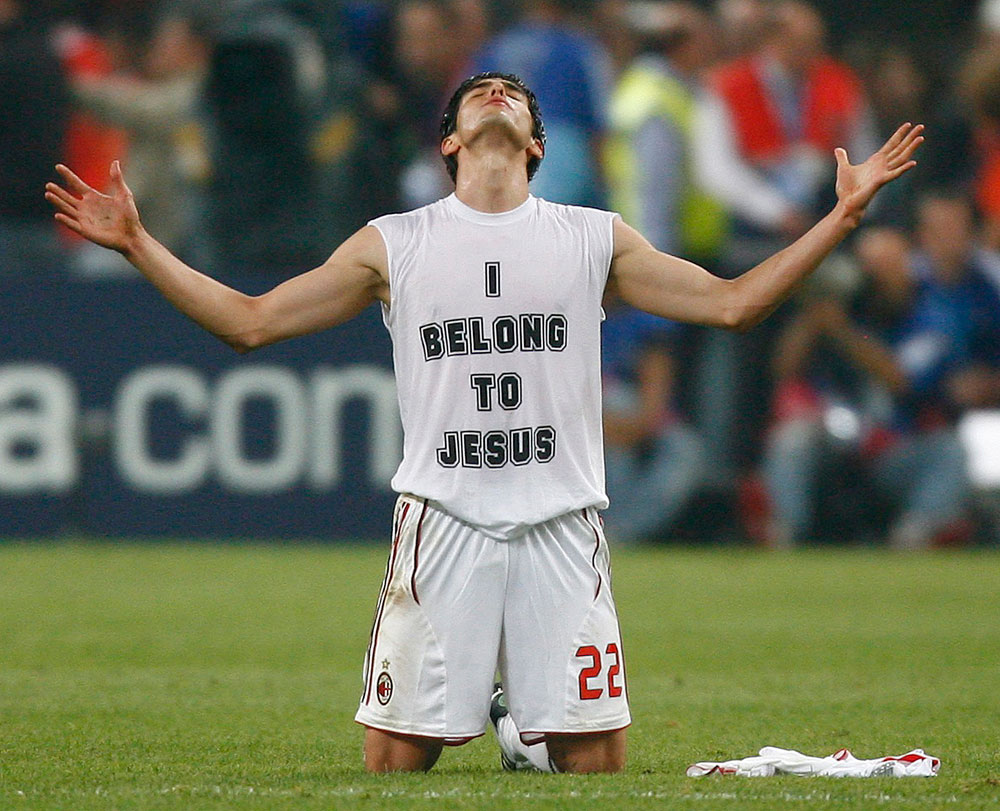 I can remember it like yesterday, the moment Brazil's super star forward: Kaka after winning the 2002 World Cup and the 2007 Champions League with his club AC Milan. As the final whistle went, he dropped to his knees, removed his top and revealed to the world a message that echoed around the globe for millions to see: "I belong to Jesus."
It truly was incredible and got so many football fans talking about it.
FREE RESOURCES
Below are a collection of FREE these resources to use and we would be honoured to partner with you helping you organise your events, anyway we can, please get in touch.
As well as being great evangelism opportunities I think the stories we capture with this project will help and encourage every Christian guy who watches them.
Back to the Kaka story…
Imagine the accountant who spends all day crunching numbers in a spreadsheet, desperately trying to get everything to tally up in a hundred different ways, before that final moment when everything is balanced and checked perfectly. He bursts out of his desk cubicle doing what some might call a 'run'. Slides down the office floor on his knees with his arms raised and his shirt pulled over his head, as he reveals the gospel message on a pre designed 'vest-like' top – yelling "YES all for you Jesus!"
This doesn't happen, but yet God has called us to live our everyday for Him as his sons – EVERYMAN | EVERYDAY | EVERYWHERE so let's do that with everything we have and see some of our unsaved mates come to Jesus along the way!